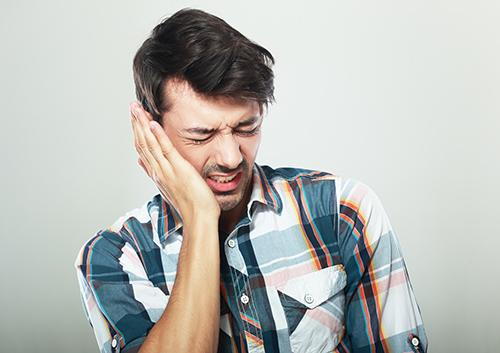 You use your mouthguard for sports, wear a nightguard if you grind your teeth, and never bite down on solid objects. But even with all the care in the world, accidents happen. If we break a leg, our bones can regenerate tissue and knit together over time. A cracked tooth, on the other hand, can only be repaired, but will not heal. The right treatment is essential to protect your injured tooth. If you suspect you have a fractured tooth, what should you do?
Sometimes you know right away when you've cracked a tooth. A fall off a bike, a blow to the face on the basketball court, a bite of something that turned out to be much harder than it should have been—the results can be instantly apparent. If you have a broken or chipped tooth, call our BEAUFORT, South Carolina office immediately. If you have lost a piece of your tooth, bring it in with you. Early treatment can not only restore the appearance of your tooth, but might prevent the possibility of infection or damage to the root and pulp.
Sometimes, a fractured tooth is an unwelcome surprise. It doesn't take one specific incident to cause damage to a tooth. A crack or break can develop over time if you grind your teeth, have a large filling that has compromised a tooth, or have undergone a root canal procedure that has left the tooth brittle.  You might notice a crack or a missing piece of tooth, or experience pain while chewing or sensitivity to heat and cold. If you have any of these symptoms, call us. Once again, the earlier a tooth is treated, the better the outcome.
No matter how you discover an injury, immediate treatment by the doctor is the best way to safeguard your healthy smile. Prompt treatment and restoration repair your smile cosmetically, and, in the case of more serious fractures, extend your tooth's life, prevent further damage, and ward off potential infections of the gum and bone.
We have many options for restoring your damaged tooth, and our recommendations will depend on the type of injury your tooth has suffered.
It is important to bring any broken piece of your tooth with you because sometimes the piece can be reattached. If that is not possible, a small chip might only require bonding with a tooth-colored resin. A veneer is an option for a larger chip, or where a translucent, natural appearance is important. If the chip is deep enough, and there is pulp damage, we might suggest a root canal and a crown.
A lost cusp is a common result of injury, especially near a filling. If the pulp is unaffected, which is generally the case, a filling or crown can restore the appearance and function of the tooth.
A tooth cracked from the chewing surface to the root presents a more serious problem. If the crack has extended to the pulp, but remains above the gum line, a root canal and crown can preserve the tooth. If the crack extends below the gum line, however, extraction might be necessary. Early cracks will eventually extend below the gum line, so early treatment is essential.
A tooth can also fracture from the root up. Any crack in the root is a serious matter, and often is not discovered until infection has set in. Extraction is a common recommendation, although some specific cracks near the tip of the root might be treated with endodontic surgery.
Sometimes an untreated vertical crack can lead to a tooth split into two pieces. An endodontist can determine whether any portion of the tooth can be saved, although extraction is more likely.
If you injure your tooth, or have any symptoms of a tooth fracture, call us immediately. Whether you have suffered a chipped tooth, a broken cusp, crown or root fractures, or even a split tooth, prompt treatment is the best way to restore and protect your attractive and healthy smile.