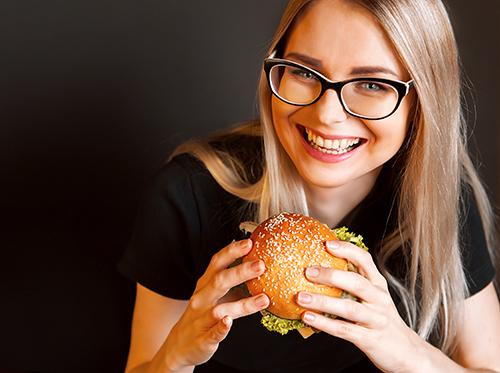 Sometimes food that's good for your body isn't necessarily the best for your teeth. the doctor and our team want you to know which healthy foods can harm your teeth and gums, and what steps you can take to continue enjoying these foods, even when you're dieting.
When you begin to substitute empty calories with whole foods, make sure you also remember to focus on your dental health. The majority of people tend to switch out sugary foods in favor of fruits and vegetables when they diet.
It's worth knowing that most fruits are highly acidic and composed of natural sugars. Some of the highly acidic fruits to watch out for include apples, grapes, strawberries, pineapples, blueberries, oranges, and grapefruit. Moderation is key here, as with all other things. Fruits can be a great source of energy to help you through your day, but try not to overdo them.
Often, people also incorporate more leafy greens into their diets, which mean plenty of salads. Salad dressing is another item you'll want to watch out for. Many dressings are filled with vinegars and sweeteners that include harmful acids, which change the pH of your mouth. When your mouth shifts from alkaline to acidic, your smile also turns to a higher risk for erosion and decay.
Rather than get rid of these foods altogether, simply change what you do after you eat them. Rinse your mouth out with water, brush your teeth, or eat alkalizing foods after consuming these acidic foods. Healthy alkalizing foods include dairy products such as eggs and yogurt, or any type of vegetable.
If you have questions regarding your current diet and its effect on your oral health, please contact our BEAUFORT, South Carolina office and speak with a member of our staff. If you've begun to make changes in your diet toward a healthier lifestyle, we hope these tips can help your make positive changes to your oral health. Our team at Lady's Island Dental wants a healthy lifestyle to be a top priority in your life.