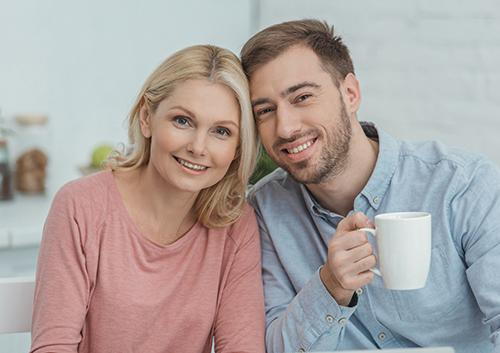 the doctor and our team want you to have the healthiest possible smile in the healthiest possible body. Oral cancer can affect the mouth, tongue, throat and jaw. Early detection is vital for the best possible outcome when treating this disease. That is why we check for symptoms of oral cancer at every dental examination.
What can you do to reduce the chance of oral cancer?  Reduce your risk factors. You can help prevent oral cancer by adopting these healthy habits:
Don't smoke. Don't chew tobacco. Don't use a pipe. If you use any tobacco products, quit. Tobacco use is the single largest risk factor for head and neck cancers. Talk to us—we have suggestions for helping you break the habit.
Drink alcohol in moderation. Heavy drinkers have a higher rate of oral cancer. More than one to two drinks per day can be considered heavy drinking, depending on factors such as weight, age, and even gender. Check with your doctor to find your personal definition of moderation.
Eat a healthy diet. Cancer-fighting fruits and vegetables are a great addition to any menu.
Protect yourself from the sun. Help prevent sun-related lip cancers by always wearing a UVA/UVB blocking sun screen or lip balm whenever you are working or playing outside—and reapply frequently.
Some forms of the HPV virus have been linked to oral cancer, and those affected are generally younger and less likely to be smokers. Research indicates that the HPV vaccine, known for preventing several types of cancer, might also help prevent HPV-related oral cancers.
Schedule regular dental exams. We are trained to recognize oral cancer and precancerous conditions that you might miss.
Of course, cancer can occur even with the healthiest habits. Do come see us if you detect any of these symptoms:
A sore or ulcer that doesn't heal, or persistent tenderness and pain in the mouth
Lingering sore throat, hoarseness, or vocal changes
Pain in the neck or ear that doesn't go away
A lump, a rough or thickened area, or eroded tissue in the skin lining the mouth
Red or white patches in the lining of the mouth or on the tongue
Difficulties chewing, swallowing, speaking, or moving the tongue or jaw
Numbness in the tongue or mouth
Changes in the way your natural teeth or your dentures fit together.
Not every symptom is caused by cancer, but it is important to rule out the possibility. We are trained to recognize early signs of oral cancer, and can recommend further tests if needed. Call our BEAUFORT, South Carolina office immediately if you have any concerns. Early detection and treatment lead to the most successful outcomes.