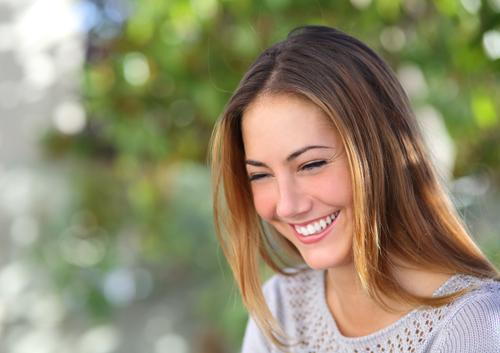 Fluoride is a naturally found ion with a history of greatly reducing the incidence of tooth decay in children. However, over the past decade, people have increasingly consumed bottled water, most of which does not contain fluoride, and children are no longer getting the recommended dosage of fluoride. In addition, many areas do not add the optimum amount of fluoride to the town drinking water.
Everyone's dental needs are different. The amount of fluoride a person needs is determined by age (children), tooth sensitivity, risk for cavities, and medical conditions. When a patient needs additional fluoride it can be applied in a foam or varnish.
Children receive additional topical fluoride because teeth in the early development stages have a higher mineral uptake. The future strength of the enamel depends on this. When a tooth absorbs the fluoride ion, it creates hydroxyapatite, a harder mineral compound than enamel alone.
Those who have a dry mouth from medication also need extra fluoride. A daily fluoride rinse and a semi-annual fluoride varnish treatment are standard. If you are on medicine for high blood pressure, anxiety, diabetes, depression, or cholesterol, you may fit in this category.
Cancer treatments can also greatly impact your oral health. Fluoride varnish treatments prior to, during, and after radiation and chemotherapy can be beneficial. There are other mouth conditions which coincide with cancer treatments which make it difficult to brush and floss daily, and can contribute to an increased risk for decay. An infection during cancer treatment can be especially harmful, which is why preventive measures are important.
Fluoride treatments, administered topically, are highly beneficial in preventing decay. Feel free to call Lady's Island Dental to schedule an appointment or if you have any questions.