Posts for tag: toothache
By Lady's Island Dental
August 11, 2020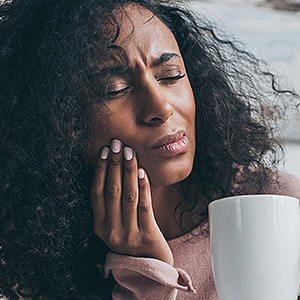 You expect a decayed tooth, a fracture or a gum infection to be the cause for that toothache causing you grief. Sometimes, though, the answer may be "none of the above"—there's nothing wrong going on in your mouth to cause the pain.
You pain is real—but its source is elsewhere in the body, a situation known as referred pain. It's important to find out the pain's true source to determine what kind of treatment you'll need to alleviate it.
Here are some of the likely candidates for a "toothache" that's not a toothache.
Facial nerves. Tooth pain may be associated with trigeminal neuralgia, a misfiring disorder of the trigeminal nerves that course through either side of the face. The nerve is divided into three branches, two of which are located in the upper face and one in the lower jaw. Because they're interconnected, a problem with one of the branches in other parts of the face could be felt in the branch around the jaw.
Jaw joints. Temporomandibular Joint Disorders (TMD) can cause pain in the pair of joints that connect the lower jaw to the skull. The joints can become inflamed due to stress or trauma and the associated muscles begin spasming, causing severe pain. Because of their proximity to the teeth, the pain from the joints can radiate into the dental area and mimic a toothache.
Ear or sinus infections. Both the ears and the maxillary sinus are subject to infections that can cause severe pain and pressure. With the close proximity of both the ears and the sinus to the upper jaw, it's quite possible for pain originating in these structures to be felt within the mouth.
These are only a few of the possibilities that also include migraines, shingles, fibromyalgia and even vitamin deficiencies. As such, your dentist or physician may need to do a little detective work to locate the true cause. But the effort to locate where your mouth pain is actually coming from will help ensure you get the right treatment to give you lasting relief.
If you would like more information on referred tooth pain, please contact us or schedule an appointment for a consultation. You can also learn more about this topic by reading the Dear Doctor magazine article "Referred Pain: When a Toothache Is Not Really a Toothache."
By Lady's Island Dental
March 04, 2020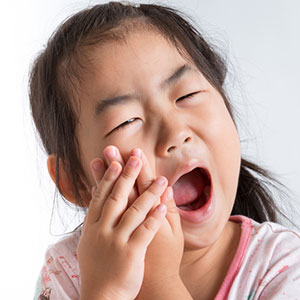 "Mom, my tooth hurts" isn't something you look forward to hearing your child say. But tooth pain is as common as other childhood ailments, so you may have to face it. Here are a few simple steps to make it easier.
First, ask your child where in the mouth it hurts and, if they can, tell you how long it's been hurting. Children's memories aren't always accurate, but you can still get a general idea that you can communicate with your dentist if you take them in.
Next, look in their mouth for anything out of the ordinary: gum swelling or bleeding, or dark spots on the teeth indicative of tooth decay. Look also for hard food particles like popcorn kernels caught between the teeth, which could be causing the pain. Gently floss between the teeth (even if you can't see anything) to remove any caught particles.
You'll also want to help ease their pain. You can apply an ice pack against the painful side of the jaw. Don't place ice directly on the skin, but use a container or cloth alternately against the jaw for a minute or so, and then away for a minute. You can also give them a dose of mild pain reliever like ibuprofen or acetaminophen appropriate for their age and weight—but never rub aspirin or other pain relievers on the gums, which tend to be acidic and can burn the skin.
Finally, you'll need to decide if you need to see a dentist and how soon. It might not be necessary with situations like the trapped food particles, but most of the time it's wise to have your dentist perform an examination for an accurate diagnosis and appropriate treatment. As to how soon, try to see the dentist immediately if the pain has continued from one day to the next or has kept your child up overnight. Otherwise, book an appointment for as soon as the dentist advises, even if the pain subsides.
A toothache at any age is never pleasant, but especially for children. Knowing these steps will help ease their discomfort and get them the relief and treatment they need.
If you would like more information on dental care for children, please contact us or schedule an appointment for a consultation. You can also learn more about this topic by reading the Dear Doctor magazine article "A Child's Toothache: Have a Dental Exam to Figure out the Real Cause."
By Lady's Island Dental
June 23, 2018
Physical pain is never pleasant or welcomed. Nevertheless, it's necessary for your well-being—pain is your body telling you something isn't right and needs your attention.
That fully applies to tooth pain. Not all tooth pain is the same—the intensity, location and duration could all be telling you one of a number of things that could be wrong. In a way, pain has its own "language" that can give us vital clues as to what's truly causing it.
Here are 3 types of tooth pain and what they might be telling you about an underlying dental problem.
Sensitivity to hot or cold. If you've ever had a sharp, momentary pain after consuming something hot like coffee or cold like ice cream, this could indicate several causative possibilities. You might have a small area of tooth decay or a loose filling. You might also have an exposed root due to gum recession, which is much more sensitive to temperature or pressure changes. The latter is also a sign of periodontal (gum) disease.
Acute or constant pain. If you're feeling a severe and continuing pain from one particular area of your teeth (even if you can't tell exactly which one), this could mean the pulp, the tooth's innermost layer, has become infected with decay. The pain is emanating from nerves within the pulp coming under attack from the decay. To save the tooth, you may need a root canal treatment to remove the decayed tissue and seal the tooth from further infection. You should see your dentist as soon as possible, even if the pain suddenly stops—that only means the nerves have died, but the decay is still there and threatening your tooth.
 Severe gum pain. If there's an extremely painful spot on your gums especially sensitive to touch, then you may have an abscess. This is a localized area of infection that develops in the gums either as the result of periodontal (gum) disease, or an infection spreading from the tooth pulp into the gum tissues. You'll need to see a dentist immediately for both pain relief and appropriate treatment (including a possible root canal) to heal the abscessed tissue.
If you would like more information on tooth pain and how to treat it, please contact us or schedule an appointment for a consultation. You can also learn more about this topic by reading the Dear Doctor magazine article "Tooth Pain? Don't Wait!"